ALA Industries Limited opened in a new location on January 2, 2019.
NEW ADDRESS: 3410 DELTA DRIVE, PORTAGE, IN 46368
New phone number: 219-762-2059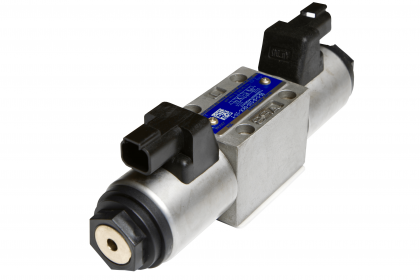 Specially designed nickel-plated valves for the mobile industry. Useful in applications under severe water contact or washdown conditions. For the most part nickel plated valves can substitute for standard valves. Though the operating limits are a bit lower than our Yuken valves, these valves should work in most of your applications.
ALA Industries Limited and Yuken will be hosting an exhibition booth at the
AWEA WINDPOWER 2017
trade show in Anaheim, CA on May 22 - 25. Come and join us! Experience what's new and how Yuken is involved in the cutting edge of wind power generation. Check out our booth:
Booth 3206
Introducing a new, versatile connector to easily make any size Yuken solenoid operated directional valve Deutsch connector compatible. The "DIN to Deutsch" connector can be used on any size valve and any standard 3-PIN DIN 43650 connector.
Contact Details
3410 Delta Drive
Portage, IN 46368
877-419-8536
219-762-2059
219-762-2066