When the storm hits, many pitch control proportional valves will fail. Yuken started installing special ruggedized pitch control valves in US wind turbines in October 2014. Since that first valve was installed, we've installed nearly 4,000 more in US wind farms. More than 99% are still operating.
ALA Industries is deemed an "Essential Business and Operation".
The health and safety of everyone remains our top priority
Click above to learn about our facilities and our services
STAY AHEAD WITH THE INTERNATIONAL FLUID POWER EXPOSITION (IFPE) Visit us at Booth: S82335
ALA Industries Limited opened in a new location on January 2, 2019.
NEW ADDRESS: 3410 DELTA DRIVE, PORTAGE, IN 46368
New phone number: 219-762-2059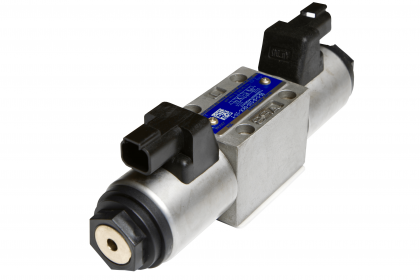 Specially designed nickel-plated valves for the mobile industry. Useful in applications under severe water contact or washdown conditions. For the most part nickel plated valves can substitute for standard valves. Though the operating limits are a bit lower than our Yuken valves, these valves should work in most of your applications.
This is our first time exhibiting at FABTECH. Join us at North America's largest metal forming, fabricating, welding and finishing event at McCormick Place in Chicago in 2019. We can offer you promotional registration vouchers. Contact us for details.
Contact Details
3410 Delta Drive
Portage, IN 46368
877-419-8536
219-762-2059
219-762-2066